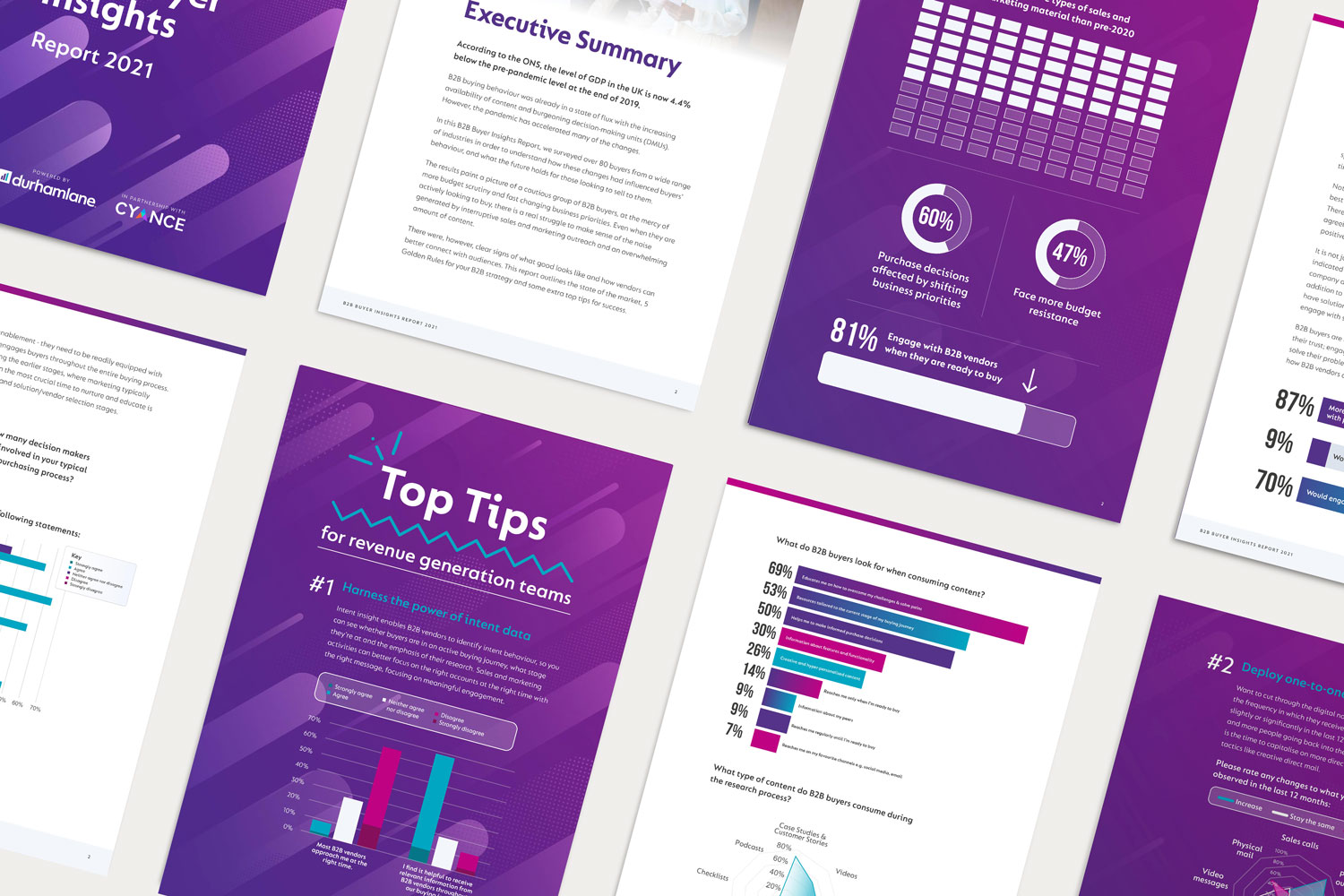 About the report
We surveyed over 80 buyers from a wide range of industries in order to understand how post- and pre-pandemic changes have influenced buyers' behaviour, and what the future holds for those looking to sell to them.
Hot topics
Why today

'

s B2B buyer is more cautious than ever
What buyers want (to see & hear from vendors)

'

The Laws of Attraction

'

for in-market buyers
When & how to engage with high-intent buyers
Plus:
5 Golden Rules for Your B2B Strategy
Top Tips for Revenue Generation Teams
Learn how the pandemic has shifted the way business is done for B2B buyers and vendors:
Igniting demand, driving sales and accelerating revenue for the world's most ambitious businesses.
durhamlane specialises in helping ambitious brands to sell complex, high-value offerings into an ever-changing and increasingly competitive B2B environment.
We do this through a seamless blend of outsourced demand & lead generation, account-based marketing and inside sales.
Transforming the way businesses grow their pipeline.
Cyance helps innovative and fast-growing B2B companies and large, global enterprises generate more efficient growth, particularly for those targeting European markets.
Our behaviour insights – based on the most accurate intent data available – give you an unmatched ability to shorten your sales cycle and increase close rates for high value accounts.