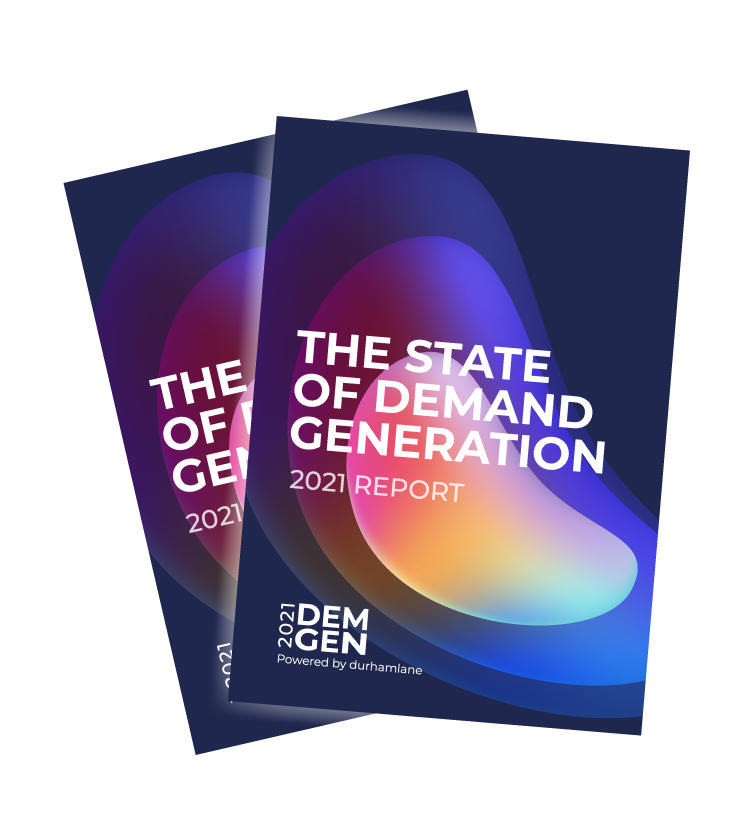 Explore the report
In what's been a turbulent year (to put it mildly), sales and marketing leaders have faced many challenges. Some have faced huge pressure just to survive. Others are thriving and seeing the disruption as a catalyst for growth and new opportunities.
We surveyed senior sales, marketing and revenue leaders from top companies across different industries, to benchmark the key trends around demand generation strategy and execution.
Hot topics
Entering the next phase of our digital era
The age-old debate: quantity vs. quality of leads
Are the sales and marketing planets finally aligned?
Brand awareness fuelled by great content marketing
Is customer experience (still) the key to unlocking growth?
The future of B2B demand generation
The State of Demand Generation 2021
How are

B2B sales, marketing and

revenue leaders strategising for the year ahead?
Discover our what's next for demand generation in 2021.